Crafting a Modern Classic
A Unique
Experience
Hanover Street Chophouse, founded in 2005, offers some of the finest cuts of steak and freshest seafood in the Manchester area. We pride ourselves in serving the very best, from high-quality, individually-sourced beef to ocean-fresh seafood. We go to great lengths to create the finest dining experience in New Hampshire, and our commitment to excellence is why our guests keep coming back again and again.
Meet the Chef
For over 20 years, Stuart Cameron has been preparing fine cuisine in restaurants across the country. A graduate of Cornell University, Stuart combines classic French techniques with traditional American influences, creating unparalleled signature dishes that are sure to capture your senses.
Steven Clutter
Owner
Steven is a Culinary Institute (CIA) grad who successfully transformed a previous life as an Executive Chef in some of New York and New Jersey's finest dining establishments into a savvy, guest-focused, "operations orientated" Restaurant Executive whose ultimate priority is the customer's experience. Stop by the Chophouse and you'll see Steven's influence in the kitchen, the dining room, and at the bar - and, likely, even the man himself.
Tony Chapman
General Manager
Friendly, personable and professional, our GM of the Chophouse hails from upstate New York. Tony is a graduate of SUNY with a degree in Business Administration who, over the past 16 years, has worked in restaurants throughout Western New York, Boston and New Hampshire. In 2008 Tony landed with the Chophouse and has been here delighting patrons ever since.
Awards
We don't do what we do for awards or recognition, but it's always nice to get a little love from the community. The Chophouse is proud to claim awards from a variety of local guides and reviewers, including our being named Reader's Choice Best Steakhouse in 2020 by New Hampshire Union Leader, Reader's Poll Best Fine Dining Restaurant for 2017 by NH Magazine's Best of NH, and Best of the Best Fine Dining Restaurant for 2017 by The Hippo, among others. What can we say - it feels good to know we're making an impact.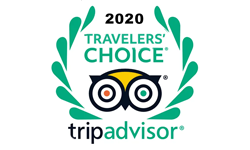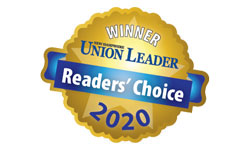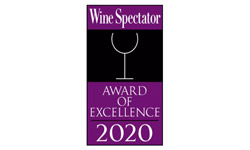 Open Table
Top 100 "Best Steakhouses in America"
2014
Open Table
Diners' Choice
2011, 2014-2019
Open Table
"Best Overall Restaurant" in NH
2014
New Hampshire Magazine
"Best Steakhouse"
2006, 2008, 2011-2017
New Hampshire Magazine
"Best Fine Dining"
2012, 2017-2018
New Hampshire Magazine
"Best New Restaurant"
2016
NH Lodging & Restaurant Assoc.
Chef of the Year – Stuart Cameron
2014
NH Lodging & Restaurant Assoc.
Employee of the Year – Richard Colcord
2013
Trip Advisor
Certificate of Excellence
2014-2017
The Hippo Press
"Best Steakhouse"
2013-2018
The Hippo Press
"Best Fine Dining Restaurant"
2013-2018
The Hippo Press
"Best of Manchester Chef" Stuart Cameron
2018
The Hippo Press
"Best Mac' & Cheese"
2013
The Hippo Press
"Best Bathrooms"
2013
NH Business Review
"Best Business Dinner"
2013-2016
Merrimack Valley Magazine
"Best Steakhouse"
2014
WMUR
Viewers Choice "Best Steakhouse"
2014
NH Union Leader Readers' Choice
"Best Steakhouse"
2013-2015, 2020
Zagat
"Top 6 Burgers in New England"
2013
TV Diner
Awarded the Gold Plate
2011
TV Diner
Awarded the Platinum Plate
2007
Wine Spectator Magazine
"Award of Excellence"
2006-2018
"We went here for our anniversary the other night. Immediately we noticed the ambiance of the place, very cozy and romantic."
Open Table Diner,
June 21, 2017
"Our experience was excellent. All of the dishes we tried were prepared/cooked perfectly, and the service was impeccable. We will definitely return."
Open Table Diner,
June 20, 2017
"The best food without going to Boston! One of our favorites."
Michelle Taylor,
June 19, 2017
"This is a great steakhouse. I love steak, and I've been to hundreds of steakhouses across the country and the world. This ranks as one of the best."
Open Table Diner,
June 15, 2017
"Healthy portions. Great variety. Great service from knowledge to recommendations to always providing a little something extra."
Open Table Diner,
June 11, 2017
"Dining at Hanover St. is always a treat as their food is absolutely delicious and the wine list impressive."
Open Table Diner,
June 7, 2017
"Tony Chapman, GM, is always quietly present ensuring quality and attention to the guests. Great food, great team - we'll be back!"
Open Table Diner,
May 30, 2017
In The Community
Being a strong community partner is very important to us. Giving back has always been a priority and a passion. Throughout the year, we support and collaborate with a variety of organizations throughout the city and surrounding areas. Although we can't participate in or contribute to every charitable cause, we do our best to review every opportunity and determine what programs are the best fit for our time, talent and resources.
Alport Syndrome
CHaD – Storybook Ball; Battle of the Badges
Easter Seals – Winter Wine Spectacular
Elliot Hospital
Families in Transition – Christmas is for Kids Radiothon
Friends of the Manchester Animal Shelter
Girl Scouts of Green & White Mountains
Granite State Baseball
ChaD, Fisher Cats Foundation, Ted Williams Foundation
Greater Manchester Chamber of Commerce
Make a Wish – Baskets for Bella
Our Promise to Nicholas Foundation
New Horizons
NH Food Bank
NHLRA
Pan-Mass Challenge – Team Emma's Enchantment
NH Prostate Cancer Coalition
Relay for Life – American Cancer Society
SNHU
Taste of the Nation – No Kid Hungry
The Child Advocacy Center of Hillsborough County
YMCA of Greater Manchester